This web site was last updated 12/26/02.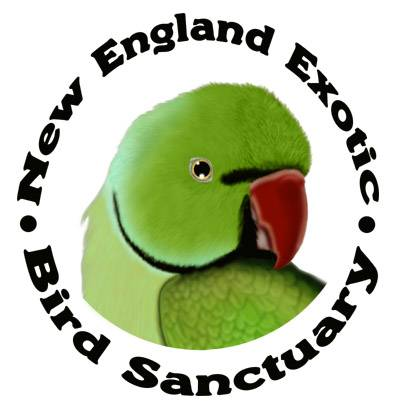 A Havenfor Birds Who Need One
Our purpose and goals include
To give a comfortable home to any exotic bird who is brought or sent here.
To build habitats for them that are big enough that even though they are in captivity, they won't much notice.
To give proper attention and time to the birds who wish it.
To educate the public about the nature of birds, their preciousness, and their abilities in action, feeling and thinking, in order to encourage conservation efforts.
If you'd like to know more about us, click here.

NEEBS has chosen to sever our ties with the Avian Rescue Association.

Thanks to all who participated in the Fifth Annual Auction for the Birds!



While you're here, be sure to visit our gift shop, where you can pick up some supplies for your birds, gifts for yourself, and help a good cause at the same time.
Our site's navigation table is at the bottom of this page.



Great gift idea for parrot lovers, Tekno Polly, the Robotic Parrot. I've seen this one in person, ordered one for myself, and think they're great! Tekno talks, sings, can be fed(?!?), moves his crest, and dances, and responds to you.
Go shopping and help the birds at the same time!
Follow the link below to shop at one of hundreds of popular online shops,
and we'll receive a percentage of your purchase amounts.


Send an Internet Greeting Card
Enter Card ID Number to
Pick Up Your Greeting Card



Our gift shop accepts PayPal, Visa, MC and American Express.
Now carrying bird harnesses, gifts, food, toys, vapor cleaners, and other new things.
Of course, we still have our Amazon.com bookstore.

Got behavior or training questions? See this site: